Join Us For Worship
Greetings in the Lord Jesus Christ!

Emmaus OPC is a congregation of Christians who seek to be faithful to the Bible and serve our Lord Jesus Christ in every area of our lives.  We welcome you to join us as we learn more each day of God's amazing grace to unworthy sinners.
Sunday Morning Worship
10:00 a.m. Morning Worship Service
11:30 a.m. Bible Classes
Sunday Evening Worship
5:45 p.m. Hymn Sing
6:00 p.m. Evening Worship Service
Through the Lord's mercies we are not consumed, because His compassions fail not. They are new every morning; Great is Your faithfulness. Lamentations 3:22-23
Experience God-honoring worship with God's people
We desire to worship the one true and living God in Spirit and in truth.  We seek to worship Him according to what He has revealed in Holy Scripture.  God-honoring worship worships Him according to what He commands in Holy Scripture. It builds up believers, families, and the whole church of Jesus Christ.
In worship, we proclaim Christ and Him crucified, and declare the gospel of God's sovereign grace in Jesus Christ to people of every background, from every tribe, and tongue and nation.
All that the Father gives to me will come to me, and the one who comes to me I will by no means cast out.  John 6:37
Learn from God's holy and inspired Word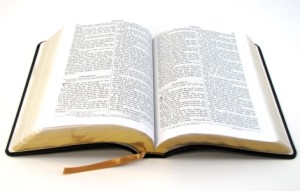 The ministry of God's Word at Emmaus Orthodox Presbyterian Church is central to building up the saints for the work of service. The Bible is our standard as well as the source for all our preaching. We preach the Christ of Scripture and seek to make disciples of all nations, teaching them to observe all that Christ has commanded.
We invite those from every background to explore the riches of God's Word, the Bible, with us. We welcome all who desire to investigate the historic Christian faith and come to know the God who created all people and all that exists.
All scripture is God-breathed, and is profitable for doctrine, for reproof, for correction, for instruction in righteousness: That the man of God may be perfect, thoroughly furnished unto all good works. II Timothy 3:16-17
Be Enriched by Christian Fellowship
Since Christ calls believers not only into fellowship with Himself but also with each other, the communion of the saints is necessary for our spiritual well-being.
And they continued steadfastly in the apostles' doctrine and fellowship, in the breaking of bread, and in prayers. Acts 2:42
I, therefore, the prisoner of the Lord, beseech you to walk worthy of the calling with which you were called, with all lowliness and gentleness, with longsuffering, bearing with one another in love, endeavoring to keep the unity of the Spirit in the bond of peace. There is one body and one Spirit, just as you were called in one hope of your calling; one Lord, one faith, one baptism; one God and Father of all, who is above all, and through all, and in you all. Ephesians 4:1-6
Find Accountable Church Government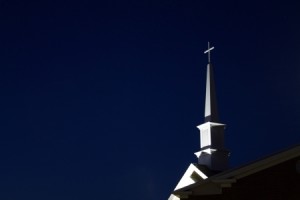 We practice responsible church government which balances the concerns of the individual, the congregation, and the broader church so that the headship of Christ is fully represented at all levels.
That which was from the beginning, which we have heard, which we have seen with our eyes, which we have looked upon, and our hands have handled, concerning the Word of life—the life was manifested, and we have seen, and bear witness, and declare to you that eternal life which was with the Father and was manifested to us—that which we have seen and heard we declare to you, that you also may have fellowship with us; and truly our fellowship is with the Father and with His Son Jesus Christ. And these things we write to you that your joy may be full.  1 John 1:1-4